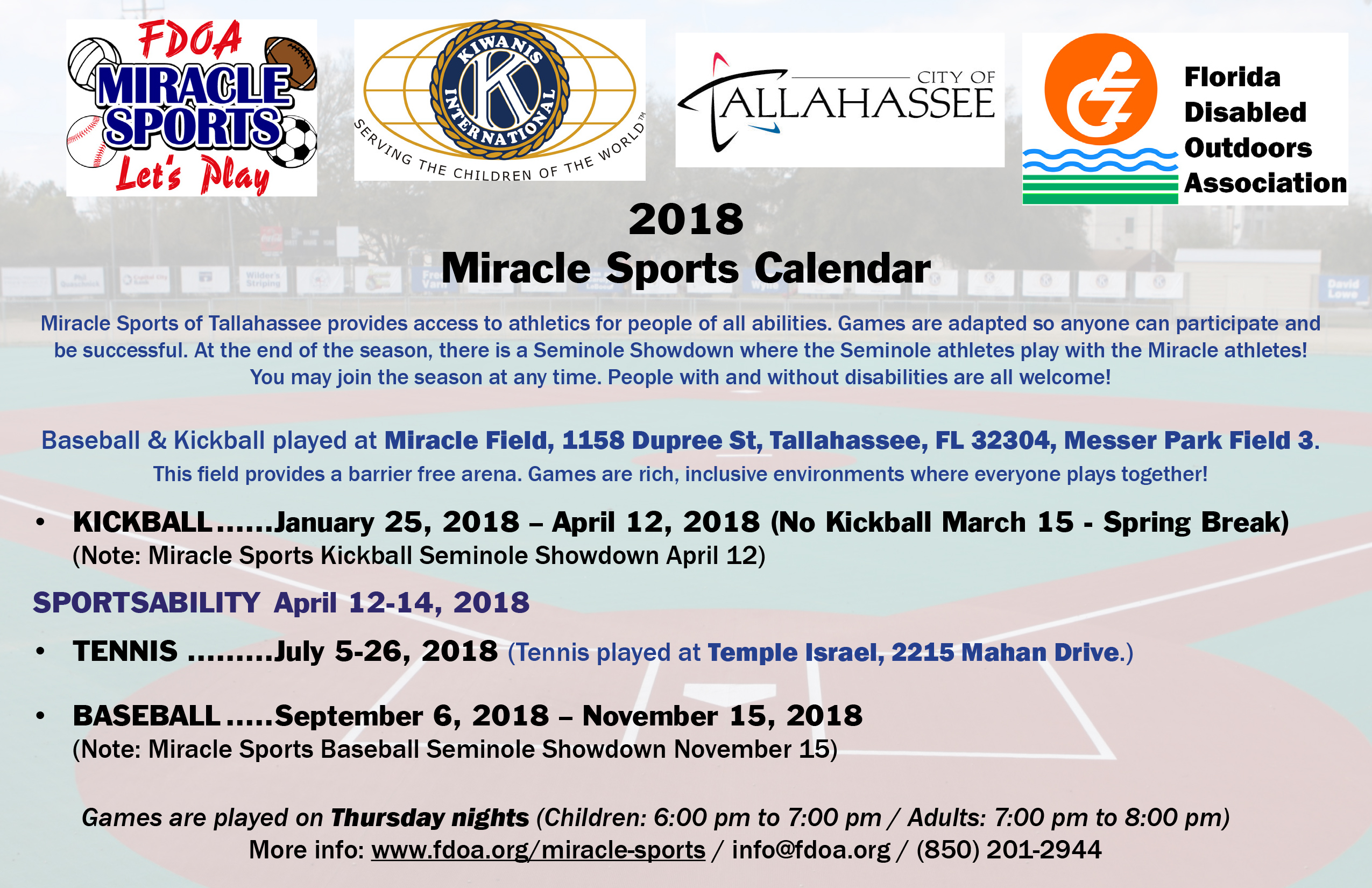 Informational Brochures: (English) (Spanish)
---
Miracle Sports of Tallahassee provides Access to Athletics for people of all abilities. Whether it's rounding the bases, scoring a touchdown, or driving the lane, we adapt our games so that anyone can participate, and be successful. The majority of our seasons are played on the Miracle Field, in Messer Park; this field provides a barrier free arena for our athletes. Our game days are rich, inclusive environments where our athletes and volunteers play together and encourage one another.



---
Become a Friend of our Athletes!
---
Kickball - January 25, 2018 to April 12, 2018
Children play 6:00 pm to 7:00 pm / Adults play 7:00 pm to 8:00 pm

Played at the Miracle Field at Messer Park
1158-1172 Dupree St, Tallahassee, FL 32304
Registration Information and Forms
Seminole Showdown - April 12, 2018
Everyone is invited!!